State Criminal Defense
Whittel & Melton Expert Florida Statewide Criminal Defense
Criminal Defense Attorneys for ALL Criminal Charges
in Miami, Fort Lauderdale, West Palm Beach
Former Prosecutors, Assistant Attorney General & State Defenders
866-608-5529 statewide - 561-367-8777 local
Key West, Naples, Stuart, Fort Pierce, Fort Myers

Being charged with a crime in West Palm Beach, Miami or Fort Lauderdale is a serious matter and you deserve experienced and qualified representation. Whittel & Melton lawyers are former South Florida Prosecutors, Board Certified by the Florida Bar, AV-Rated Martindale-Hubbell, Super Lawyers and have a collective jury trial and criminal appellate experience that rivals any criminal defense law firm in West Palm Beach, Miami, Fort Lauderdale or anywhere the state of Florida.
Florida Law Enforcement has vast resources to not only investigate and target suspects, but to follow through with prosecution-- many times demanding prison time even when a defendant pleads guilty or enters a no contest plea. The stakes are high; this is why it is important to have a zealous South Florida Criminal Defense Attorney fighting for your rights. At Whittel & Melton, our attorneys are former prosecutors and state defenders and stand ready to defend you in Miami, Fort Lauderdale, West Palm Beach and throughout the state of Florida!
Do Not Delay – Call Today for a FREE CONSULTATION
STOP swimming in place – let's move your case forward and get back your life
866-608-5529 – 561-367-8777
Key West, Miami, Fort Lauderdale, West Palm Beach, Naples, Stuart, Fort Pierce
Our Florida Criminal Defense Lawyers handle all phases of Florida State felony and misdemeanor charges, like DUI, Battery, Child Abuse, Drug Trafficking, Lewd & Lascivious, Sexual Battery and others & Federal allegations or White Collar Criminal indictments brought by the US Attorney's Office after an investigation by the FBI(Federal Bureau of Investigation, Marshall's Office, Secret Service, or any other federal agency) including Fraud and Financial Crimes, Bank Fraud, Insurance Fraud, Money Laundering, Racketeering & RICO and Public Corruption, Embezzlement, as well as the gamut of Florida Gun and Drug crimes. In addition, our Florida criminal law firm has experience handling more rare crimes such as Animal Abuse; Computer or Cyber Crimes, Possession of Child Pornography and Manslaughter and Murder.
We also have extensive experience in Miami, Fort Lauderdale, West Palm Beach and throughout Florida with Felony DUI, DUI Serious Bodily Injury, DUI Refusal to Submit to Breath Test and DUI Manslaughter charges in Florida State Court.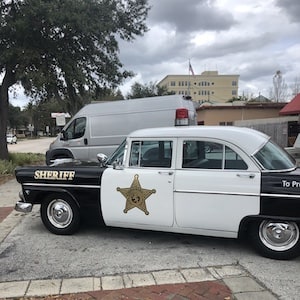 If you or a loved one has been charged with a crime, contact us online or call us Local (561) 367-8777 or statewide, toll-free: (866) 608-5529 for a free consultation with one of our attorneys.
The legal team at Whittel & Melton aggressively represent clients in the Florida courthouses of Key West, Miami, Naples, Fort Lauderdale, West Palm Beach, Stuart, Fort Pierce, Vero beach and throughout the state charged with:
including Traveling to Meet a Minor, Child Pornography, Distribution and Possession, Use of a Child in Sexual Performance, Lewd & Lascivious, Sexual Battery, Romeo & Juliet, Entrapment, Capital Sexual Battery, Child Exploitation, Child Molestation, Florida Failure to Register as Sex Offender Predator, Human Trafficking, Indecent Exposure, Internet Solicitation, Computer Sex Sting Operation, To Catch a Predator Defense Lawyer, Prostitution, Revenge Porn, Sex Abuse, Voyeurism

Including DUI Serious Bodily Injury, DUI with Property Damage, DUI Minor over .02, DUI over .15, DUI over .20, Reckless Driving, DUI Drugs, DUI Refusal to Submit to Breath Test, Second a Subsequent Refusal, DUI Blood, DUI Urine, DUI with Minor in Vehicle/Child Passenger, DUI with LSA(Leaving the Scene of an Accident), DUI 2nd within 5 years, DUI 3rd within 10 years, Felony DUI, BUI Boating Under the Influence, DUI Golf Cart

Including Sexual Battery, Assault and Battery, Threatening Bodily Harm, Stalking, Strangulation, Cyber Stalking, Violation of Domestic Violence Injunction, Kidnapping, False Imprisonment, Elderly Abuse, No-Contact Order, Rape, Aggravated Battery

Including Aggravated Child Abuse, Neglect of a Child, Torture, Malicious Punishment, Child Exploitation

Including Felony Murder, 1st Degree Murder, Premeditation, Homicide, Capital Felony, Malicious Homicide, 2nd Degree Murder, 3rd Degree Murder

Manslaughter

Including Voluntary Manslaughter, Involuntary Manslaughter, Manslaughter by procurement, Manslaughter through Culpable Negligence

Tax Fraud, Medicaid Fraud, Money Laundering and other White Collar Crimes

Including Embezzlement, Counterfeiting, Bank Fraud, Forgery, Credit Card Fraud, Ponzi Scheme, Scheme to Defraud Financial Institution, Airplane Game, Economic Extortion and Blackmail, Telemarketing and Robocall Fraud, Insurance Fraud, Insider Trading, Bribery, Election Fraud, Worthless Check and Consumer and Economic Fraud.

including Burglary, Larceny, Grand Theft Auto, Petit Theft, Trespass, Possession of Burglary Tools, Criminal Mischief, Vandalism

Drug Crimes

Including all Drug Sale, Manufacturing and Delivery, Trafficking charges of Cocaine, Marijuana, Fentanyl, Heroin, Cannabis, Xanax, Molly, MDMA, Ecstasy, Oxy/OxyContin, Meth/Methamphetamine, Growhouse, Cultivation, Doctor Shopping, Prescription Fraud

Serious Violent Felony Crimes

Including 10-20-Life, Arson, Home Invasion, Burglary with a Battery, Carjacking, Murder, Manslaughter, Forcible Rape, Strangulation, Aggravated Battery, Shooting or Throwing a Deadly Missile at a car, building, aircraft, vessel,

Criminal Traffic

Including Fleeing & Eluding, Leaving the Scene of an Accident, Reckless Driving, DWLS, DWLSR, Felony DWLS, Felony DWLSR
Communities Served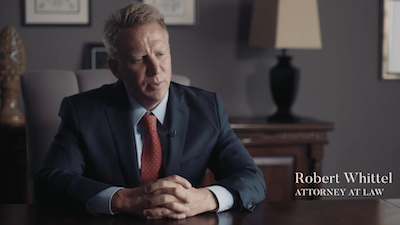 Criminal charges in Miami, Naples, Fort Lauderdale or West Palm Beach of any kind are enough to wreak havoc on your life. You could be looking at time behind bars, fines, loss of your job and future career opportunities, and numerous other collateral consequences that can follow you around for years. Our South Florida Criminal Defense Attorneys at Whittel & Melton are here to give our clients the strong legal representation they deserve to combat serious allegations and move forward with their lives.
Your Reputation is on the Line
You Deserve Legal Representation befitting of your Reputation
Miami-Dade County, Broward County, Palm Beach County
Monroe County, Collier County, Martin County, St. Lucie County
While police and prosecutors will often say anything to get a criminal defendant to feel like you can trust them, the truth is that they are not on your side. If you do not have your own legal representation, they are not going to treat you fairly and you could fall victim to improper questioning, which could result in you telling them something that they can later twist and use against you in court. The State may try to get you to sign legal documents that you don't fully understand, which could mean you forfeit your rights and do irreparable harm to your case.
What you need to understand is that you are fighting for your freedom, so you must have a legal advocate fighting in your corner and protecting your interests. As soon as you hire an attorney to represent you, prosecutors will not speak with you without your attorney present. Your Whittel & Melton criminal defense lawyer will be working on your team and will explain the law to you and make sure you are aware of your best legal options. Your Whittel & Melton criminal defense attorney will not let you sign anything you do not understand, and they will prepare and file all necessary court documents on your behalf. Most importantly, your attorney will be there throughout the duration of your case to help you navigate through the criminal justice system with the hopes of obtaining a favorable outcome that you can live with.
What Happens After My Arrest in Miami, Fort Lauderdale or West Palm Beach?
Immediately after you have been arrested for a crime, you will most likely be taken to your local police department to be booked and processed. Police may question you about the details of the crime you have been arrested for and about your criminal history. Depending on the severity of the charges filed against you, you may be required to pay bail or post bond before you can be released from police custody.
A preliminary hearing will come first where it will be determined if criminal charges can actually be pursued. If so, then an arraignment will occur where formal charges are entered and from there your case will proceed to trial.
Should I Speak to Police in Miami, Fort Lauderdale or West Palm Beach After My Arrest?
You are not legally obligated to provide police with any information other than basic information regarding your identity. Police should read you your "Miranda Rights," so that you understand that you have the right to an attorney and that you have the right to remain silent and that anything you do say can be used against you for the purpose of your criminal case.
We advise to refrain from speaking to police about any details of your case until you have your Whittel & Melton attorney present. Your attorney can make sure your rights are protected and that the police of Miami, Fort Lauderdale and West Palm Beach do no overstep.
What is the Difference Between a Misdemeanor and a Felony in Miami, Fort Lauderdale or West Palm Beach?
To be frank, misdemeanors are less serious criminal offenses compared to felony crimes. A misdemeanor crime carries less serious consequences if convicted, such as no more than a year behind bars, fines, community service, and probation. A felony crime, such as murder, burglary, rape, possession of drugs, etc. can result in years in prison and much more serious consequences if convicted.
What is the Difference Between State and Federal Charges in Miami, Fort Lauderdale or West Palm Beach?
State charges are ones that will be prosecuted in the state of Florida and are subject to Florida statutes in regard to criminal offenses and penalties.
More serious crimes, crimes involving a diversity of jurisdictions or criminal allegations involving a violation of a federal statute will be charged at the federal level, which means that federal agencies like the FBI, DEA, US Marshals Office, etc. are involved. Most federal cases involve criminal activity that crosses state lines, such as child pornography, drug trafficking, fraud, etc. If a conviction is obtained in a federal crime, then mandatory minimum sentences will be applied.
What can a Criminal Defense Attorney in Miami, Fort Lauderdale or West Palm Beach do for Me?
We are private criminal defense lawyers, meaning we are not court appointed - government aid public defenders who have limitless work and limited time - often buried in the many cases that makeup their case load. We will review the facts of your specific case, conduct our own investigation into what really happened, and negotiate with the prosecutors involved. We handle every single aspect of your criminal case and will act in your best interests so that you stay up to date on the progress of your case and understand fully how the criminal justice system works. We have the experience and commitment needed to make sure your case is handled appropriately and that you are given the quality legal representation you deserve.
When do I Need to Hire a South Florida Criminal Defense Attorney at Whittel & Melton for charges in Miami, Fort Lauderdale or West Palm Beach?
If you or a loved one is facing criminal charges in Miami, Fort Lauderdale or West Palm Beach, or anywhere in South Florida, then you need to retain counsel right away. Simply put, the earlier we get involved in your case the better the odds of us being able to negotiate your rights and keep formal charges from ever being filed against you. Timing can be critical in criminal cases, so obtaining our legal services as soon as possible after your arrest is ideal. No time is "too soon," so the sooner we get involved the better the chances are of avoiding a long legal battle that could end with serious criminal consequences. We never recommend trying to take on the criminal justice system by yourself, so you should make it a priority to find a lawyer who can meet your needs and provide sound legal assistance.
Let Us Help You When You Need It Most
Miami, Fort Lauderdale and West Palm Beach Criminal Defense
While our goal with every criminal matter is to succeed in your case by keeping you out of jail and a criminal conviction off of your record, every case is different, and we cannot guarantee results. We can promise to give your case the personalized attention it deserves and fight aggressively for the best possible outcome and when necessary we stand prepared to try or even appeal any given matter. We will stand by your side from the minute we take your case on through its finish, and you will have access to us whenever you need us.
We want to make sure you understand that all criminal charges must be handled accordingly. You should never jeopardize your future by minimizing the seriousness of what you're up against. By applying effective defense strategies, we may be able to have the criminal charges against you reduced or dismissed. Any type of criminal charge puts your reputation and future at risk, so we urge you to get in touch with our South Florida Criminal Defense Attorneys at Whittel & Melton as soon as you learn of charges against you. Even if you have a suspicion that you are being investigated for a crime, call us right away at (561) 367-8777 so that we can get started helping you. The sooner we can get involved in your criminal matter, the better the odds of us achieving a favorable outcome.
Individual Strategies – Relentless Protection
Miami-Dade County – Broward County – Palm Beach County Criminal Defense
We tackle all criminal matters aggressively because you are in the fight for your life. While we may be able to avoid a criminal trial, we will prepare your case as if that is the only option. Why? This lets prosecutors know that we are serious about your case and if they want to avoid a trial, they need to make us the best possible deal. We are not a team of criminal defense lawyers that can be pushed around, and prosecutors know that. We are former prosecutors ourselves and we know what the stakes are and what the multitudes of outcomes could be. We can put this knowledge to work for you.
Contact US at Our south florida office 866-608-5529
24-Hours a Day, Seven Days a Week! 561-367-8777
Do not wait a second after you have been arrested for a crime in south Florida. Call us now at (561) 367-8777 or contact us online to request a completely free and confidential consultation so that you can learn more about what we can do to help you.